President
Past 1st VP & Past 2nd VP
Jackie Mills
Jackie lives in Salado and served as an Alderman for the Village of Salado for 7 years. She was named A Central Texas Woman of Distinction, named an Outstanding Community Volunteer, awarded the Mary Steele Service Award, named the 2005 Salado Citizen of the Year and honored by the Barklay Arts Council with a Young Writer's Scholarship given in her name. She was honored in Washington D.C when Salado Legends, an outdoor-musical-drama she wrote, was placed in the Library of Congress. Jackie was the Salado Art Fair Chairman for two years, is the Past President of the Salado Library Board of Directors, is a published poet, and an award-winning artist. She was honored last year by her family, who contracted with Troy Kelley to complete his Sirena sculpture with the addition of the Magical Catfish in Salado Creek. She continues to write new scenes and songs for Salado Legends and sells her children's book, Sirena of Salado, to finance scholarships for the college-age actors in Salado Legends. Jackie and her husband Denver have 2 married daughters 6 grandchildren and 7 great grandchildren. January 2012 Jackie was elected to the Bell County Museum Board of Directors.
In October of 2012 at the annual Outdoor Drama Conference in Lake George, New York, Jackie received the National Mark R. Sumner Award from the Institute of Outdoor 'Drama for creating Salado Legends, playing a major role in an outdoor drama production and making a noteworthy impact on the outdoor drama movement. She is one of five women, out of 22 recipients, to receive the award since it was established in 1991.
1st Vice President
Donnie Williams
Donnie is the Leadership Academy Coordinator at C.E. Ellison High School in Killeen, Texas. His interest in acting began while at Belton High School playing various roles and writing the charter for the high school's Thespian Club. Several of Donnie's Belton High School friends who were in plays or in the Marching 100 with Donnie are now in Salado Legends. Donnie retired from the military after an illustrious Air Force career that includes being in the AFOSI (the AF 's FBI), an ICBM combat crew commander, serving as the USAF's benchmarking manager where he caught the eye of Al Gore's office of the National Performance Review and he was invited to the White House to help champion the benchmarking movement. Donnie, as well as his wife, Bridget, and his daughter, Candice, have been acting in Tablerock productions for 12 years, and for the past 4 years Donnie been the Director of Salado Legends. Donnie and Bridget live in Salado and have 2 daughters and 3 grandchildren. Donnie was honored to be Session Moderator at the 2009 Institute of Outdoor Drama Conference held in North Carolina.

2nd Vice President
Shannon Ashe
Shannon grew up in Waco, but has a motherly love for Salado. Her husband, Rick, was an Alderman for the Village of Salado for several years and served as Mayor of the Village for 2 terms. Shannon, was the faithful companion, mother to some, sister to a few and loved by all for nine years while her husband held a full-time job as a policeman for the City of Temple as well as fulfilling his duties as Alderman and Mayor of Salado. Shannon was the proprietor of a bed & breakfast in Salado for 5 years, and owner of Salado Wedding Wishes for 10 years. She is now employed by MegaTravel in Temple as their Group Travel Coordinator and Event Planner. She and Rick get to chaperon many trips to exotic places. The Ashe's daughter, Addie, brought her mom and dad to Tablerock for events. Eleven year-old Addie, along with her mom, have acted in A Christmas Carol and in Fright Trail, while Rick has filled in as Sound Tech for Tablerock events. May 2012 Shannon was elected Alderman for the Village of Salado.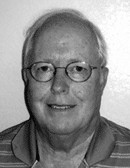 Treasurer
Bruce Bolick
Bruce Bolick is a CPA in Salado. He is a retired Associate Professor of Business from the University of Mary Hardin-Baylor. Bruce and his wife, Tina, moved to Salado in 1987. They have two married sons-Bradley and wife Sarah-Bryce and wife Jamie-and two grandkids - Carmen (age 5) and Brock (4 months). Bruce is also a Director and Treasurer of the Salado Water Supply Corporation.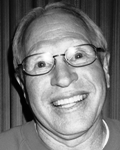 Secretary
Howard Horton
Howard is a retired professor of Management at the University of Mary Hardin Baylor in Belton, Texas. Howard is married with children and grandchildren. He and his wife live in Bartlett. Howard could not sit still after retirement and is now teaching at Salado's Thomas Arnold Elementary School. He has played Marley in A Christmas Carol for the past thirteen years. He also plays Marley for Tablerock's Fright Trail each October. Fright Trail is a collection of Classic Tales, where the guide relates information about the authors of the scenes acted out at the stations along the one-half mile Tablerock Trail. The attendees of Fright Trail come out of the exit wide-eyed and talking about MARLEY! Howard also has played Sam Houston in Salado Legends for the past 13 years. He also is the voice you hear from backstage announcing guests, giving information, and welcoming the attendees before the Salado Legends performance begins. Howard's dedication to his roles are an inspiration to all of the Tablerock actors.
Past Treasurer and Past Secretary
Denver Mills
Denver, a Civil Engineer, owns and operates Denver Mills Engineering and Construction Co. He is retired from the Corps of Engineers and since has designed and managed the construction of numerous projects at Fort Hood and throughout Central Texas. He has had a successful career in Real Estate, ending as President of the Temple-Belton Board of Realtors. He also served as Chief Engineer at Scott & White Hospital for several years. Denver served 2 terms as President of the Salado Chamber of Commerce, achieving his goal in renovating the Old Red School House. Denver and his wife Jackie lived in North Richland Hills for 24 years where he served two terms on the P&Z board and two terms on the NRH City Council. He enjoys supporting both of his alma maters, UT Austin, and Stanford University where he earned his Masters Degree. For the past 20 years Denver has been in charge of building Tablerock sets, barns, costume shops, and of keeping Tablerock's private roads and ½ mile walking trail in good repair. The Mills have two married daughters, six grandchildren, seven great grandchildren and one yellow cat that some one left at Tablerock.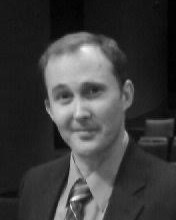 A Christmas Carol Director
Kelly Parker
Kelly and his wife, Anna, live in Salado. He served as Director for Tablerock's production of Shakespeare's Twelfth Night this past spring. He was appointed to the Tablerock Advisory Board in 2013 and elected to the Board of Directors in 2014. A Belton High Schools graduate, Kelly was a Performance Major at Baylor University where he earned his MFA in 2006. Kelley is the Theater Director at McLennan County College in Waco.
Professor Parker has performed professionally in numerous productions throughout Texas and in New York. Kelly has studied the Meisner acting technique with Larry Silverberg and is a certified teacher through the True Acting Institute. He has trained in voice and speech work in New York City and Los Angeles with Catherine Fitzmaurice, Patsy Rodenberg, and Phil Thompson. Currently, He holds the distinction of a candidate for certification as a Fitzmaurice Voicework® Teacher. He is a certified UIL OAP critic judge. This year, Mr.  Parker has been appointed as the adjudicator for the UIL OAP 1A State contest.

Costumes
Sally Lynn Askins
Miss Askins received her M.F.A. from Trinity University at the Dallas Theater Center. She also received an M.A. in Theatre and a B.F.A in Studio Art from Stephen F. Austin University. She has designed costumes for Dallas Children's Theater, Dallas Black Dance Theaters, Stage One, Theatre Three, Callier Theatre for the Deaf and Shreveport Little Theatre, The Arts Magnet High School, Flagstaff Festival for the Arts, and was honored when asked to travel to Russia to design costumes for the Russian Ballet. Miss Askins has taught at the following Universities: Arizona University, Texas Tech University, and at Trinity University's graduate school at the Dallas Theater Center. Sally lives in Waco, Texas and is currently the Costume Director at Baylor University. She is deeply involved in Church of Christ in Waco. Sally plays the guitar, the piano and sings beautifully. She has been a member of the Tablerock Board of Directors since 2000.

Tablerock Lawyer
Michael Cooper
Michael's law office is in downtown Salado. He and his wife, T9E, moved to Salado from Dallas to retire from the big city and big law offices. Michael loves the small Village of Salado and has donated his time and services tirelessly. Michael was elected as an Alderman in 2000 and served as Mayor Pro Tem for the last 6 years of his terms. He decided against running for Alderman in 2009, leaving the Village much better than it was when he was first elected. Mike grew up in Wnslow, Arizona, and received his Law Degree from The University of Texas in Austin. He was one of the original "Cowboys" at UT and married his college sweetheart who was a UT Cheerleader. Mike has a Vestryman in the Episcopal Church and serves on the 1874 Church Restoration Committee in Belton. Mike and T9E have 3 grown children and are proud grandparents. Mike played Mr. McGregor in Salado Legends for several years.

Fright Trail Concessions
A Christmas Carol
Bob Ritchie
Bob owns and operates TEXAS TOYS in Temple, TX. It is every boy's dream to own an expensive foreign car or a rare American-made car. Bob owns lots of them, but he keeps selling them off and having to purchase more. He is proud to say that his hobby turned into a career. Bob and his wife Marilyn live in Temple. Marilyn is the Artist in Residence, teaches pottery classes, is Visual Arts Coordinator and Art Curator for the Cultural Activities Center. She also is the make-up artist for actors in A Christmas Carol and is the artist who applies the extensive make-up that the actors wear in Fright Trail each October. Bob has acted on the Temple Civic Theater stage for many years. Both Bob and Marilyn sing with Temple choirs. They spend summers in Colorado and ride motorcycles for fun. Bob has played Mr. Fizziwig in Tablerock's A Christmas Carol for 13 years.

Electrical Engineer
Steve Robinson
A Rambling Wreck from Georgia Tech and a heck of an Electrical Engineer. He holds a Master of Science degree in Computer Engineering from Clemson University. He is an Eagle Scout Leader, teaches Sunday School at First Baptist in Belton and is employed by CGZ. Steve is in charge of the one-half mile walking trail at Tablerock, portrays Mr. Cratchit in "A Christmas Carol" and plays many roles in Salado Legends.
And, Congratulations to our Jackie Mills!
Last August Jackie was appointed to the administrative Board of the Institute of Outdoor Drama headquartered at East Carolina University in Greenville, N. C.
Greenville, N.C. - The Institute of Outdoor Drama has selected Jackie Mills as a new member of the Administrative Board. Mrs. Jackie Mills, along with the existing members of the board, will be tasked with advising the Director on achieving the goals of the Institute, as well as meeting periodically to discuss important happenings in the Institute.
Jackie Mills, born in San Antonio, has worked in outdoor drama for decades, and received numerous accolades for her work. Her famous outdoor drama, Salado Legends, has been performed for twenty years in Salado, Texas, and was inducted into the Library of Congress in 2000. A committed community leader, she has served on several boards, and Salado Legends has offered over $100,000 in scholarship money for students in the show. Last year, she was honored with the Mark R. Sumner Award, given out annually to people who have made a tremendous impact on outdoor drama.