Salado Legends 24th Annual Season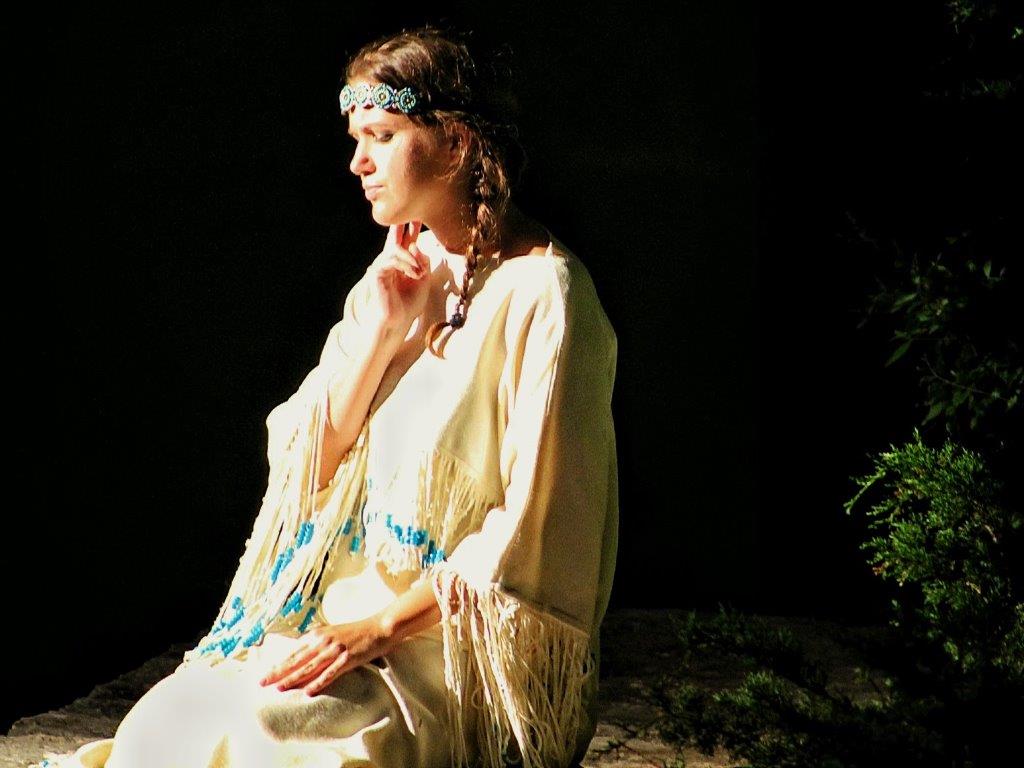 July 23, July 30, and August 6
Central Texas' favorite outdoor musical drama, Salado Legends, will be presented at Tablerock's Goodnight Amphitheater on Royal Street in Salado, Texas on July 23 and 30 and August 6. A catered Fajita dinner will be served before the play at 7:15 PM at Tablerock's park where you will be eating on limestone tables, seated on rock benches under live oak shade trees. Reservations are required for the $10.00 catered dinner. If you wish to attend the 8:15 PM show only (no dinner), you may purchase tickets at the gate the night of the performance. Adult tickets - $20.00, Child 12 and under - $5.00. To purchase tickets on line with your credit card go to www.tablerock.org. To Inquire about group rates call 254-947-9205
Playwright Jackie Mills was honored in Washington D.C. when Salado Legends was placed in the Library of Congress. This year Donnie Williams will direct a cast and crew numbering 114 people in the epic tale that the Library of Congress called "a record of life in America at the end of the 19th century." Add the horses, wagon, carriage and the Tablerock cat that sometimes graces the stage and you've got a special show!
Andy Andersen is once again called upon to perform many roles in "Legends." This year the full-time weather man for KCEN TV for the past 18 years and the part-time movie actor has appeared in yet another film. Andy played Juan Seguin at the Alamo in the documentary "Behold a Pale Horse" which was filmed in May of 2013. Last year Andy was in the trailer for "They Rode On" filmed near Menard, Texas. Andy played the Captain of a Ranger Company in "Dawn of the Crescent Moon" that premiered at a Houston film festival and won two top awards. In addition, he has been cast as a sheriff in a new film called "Retail Hell: Do You Work Here" in addition to being asked to head up the creative team and play the lead as a Sheriff in the movie "A Good Man's Decission," a modern day story concerning the 2nd Amendment.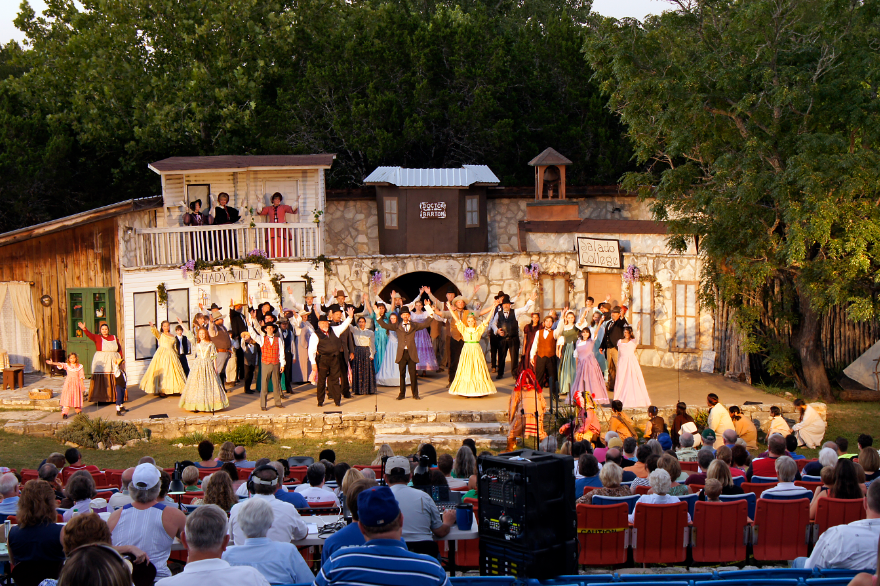 Joey Kincaid, will return this year to his role as Andrew McIver. Joey is a Belton High School graduate and attends Texas State University in San Marcos, Texas. Joey has played lead roles in Guys and Dolls, How to Succeed in Business, Cinderella, Once Upon a Mattress, and many other plays. Megan Daniell, who has appeared in Tablerock productions for the past six years, will portrays Lucy McDougal. As a 2016 graduate of Salado High School Megan was asked to sing the National Anthem before the graduation ceremony. Megan will be attending Temple College in the fall of 2016. Howard Horton, retired University of Mary Hardin Baylor professor, returns for the eighteenth year to portrayed Sam Houston. Matthew Ritch, a 2016 graduate of Salado High School, will return in the role of Cam McDougal. At SISD played the Euphonium in the school band, participated in the UIL one act play, was elected to the National Honor Society and was on the JV football team. Matthew, with 24 dual credits earned at TC, was accepted at UNT at Denton, TSU at San Marcos but chose Texas Tech in Lubbock to enroll in Pre-Med.
Taryn Kornegay who has been in Salado Legends since she was in the third grade and has held many leading roles in the play, has completed her second year at Texas State University - San Marcos in Pre-Nursing having earned the honor of being on the Dean's List. During her two years at TSU Taryn was elected to the Renegade Roses, little sisters to the Texas State University Renegade Rugby Team, and as such was active in planning food drives and conducting benefits for needy children. Taryn has been accepted to the University of Texas Nursing Program starting in this fall and will specialize in either ERRN, Trama Nurse, or ORRN, Cardio Vascular Nurse.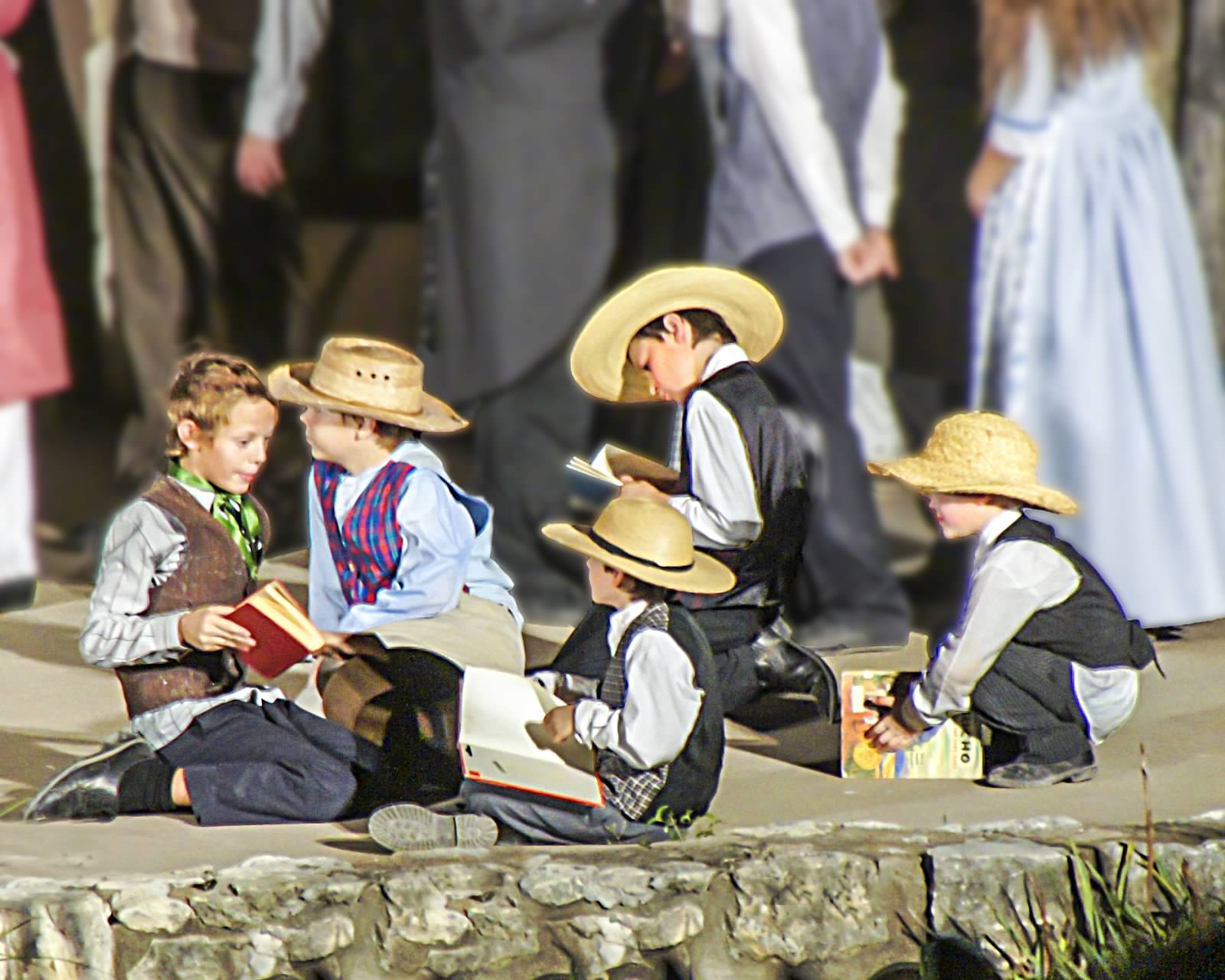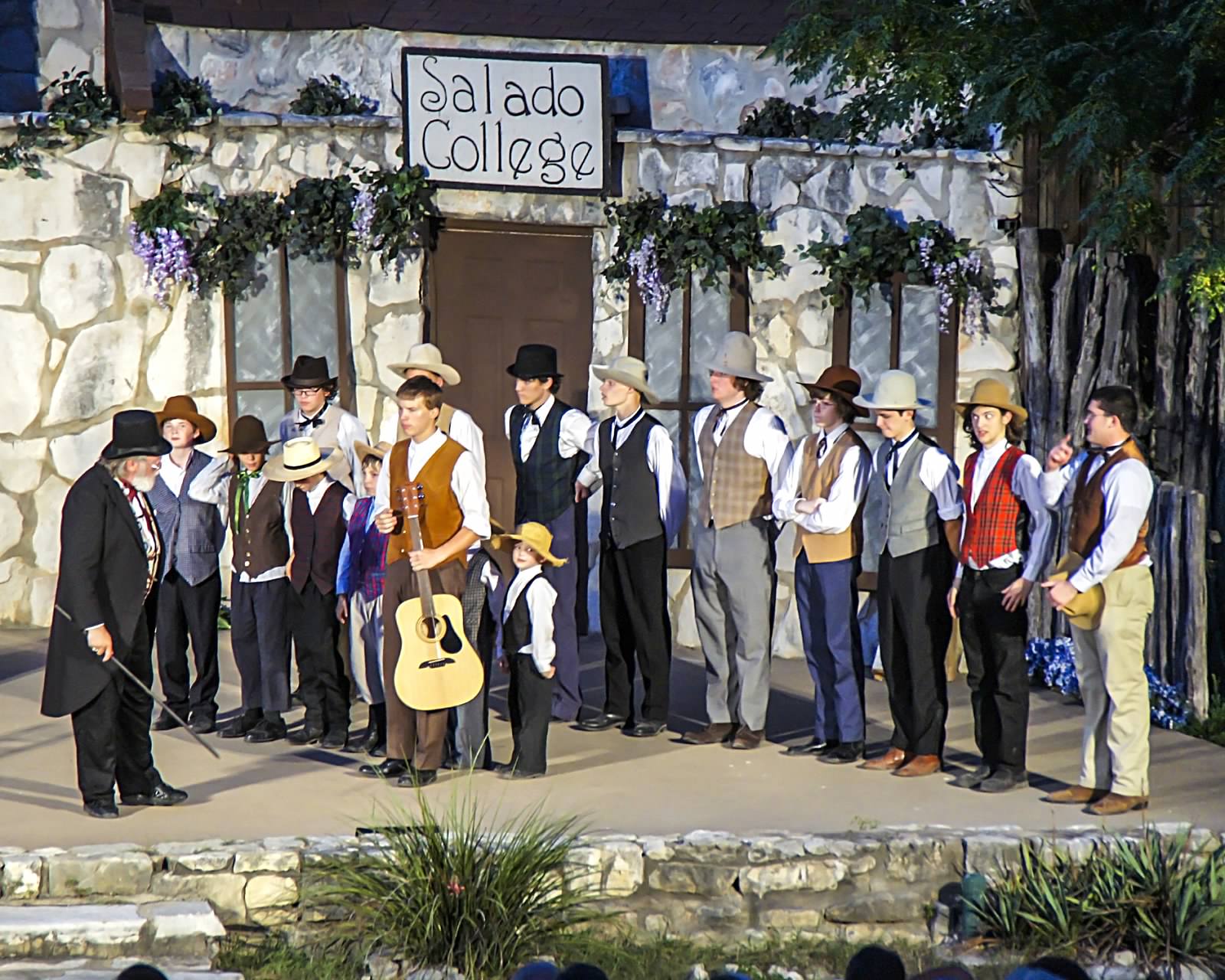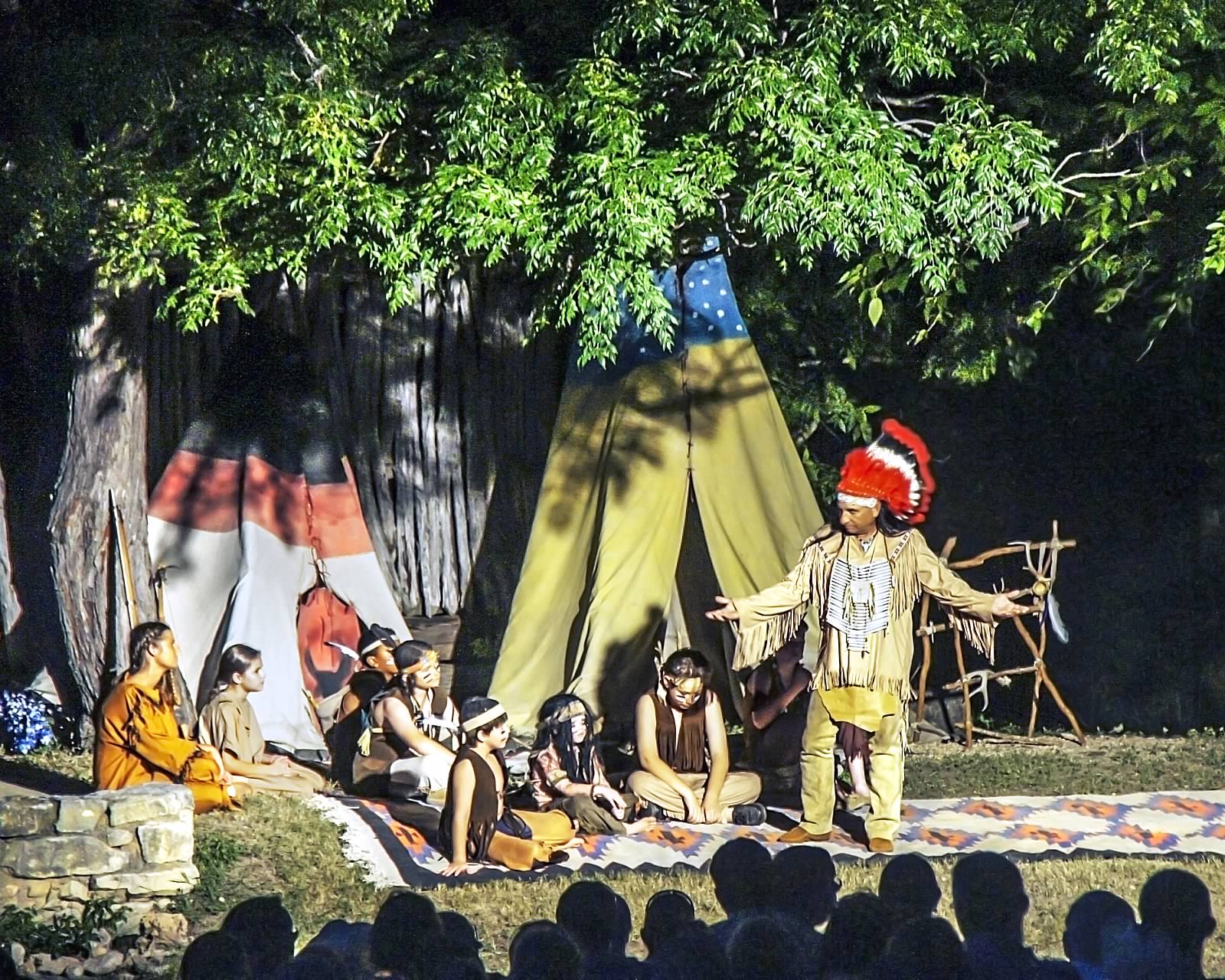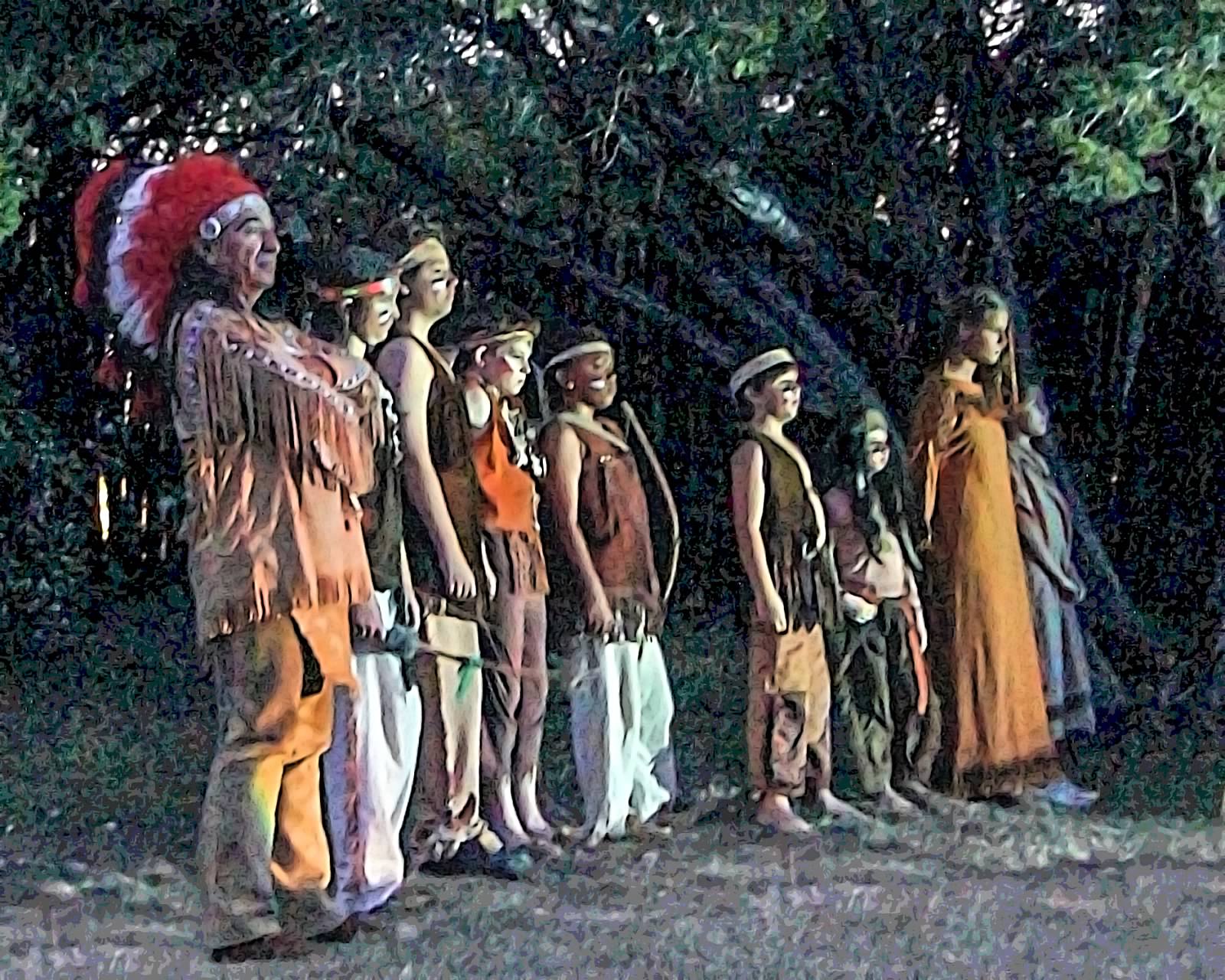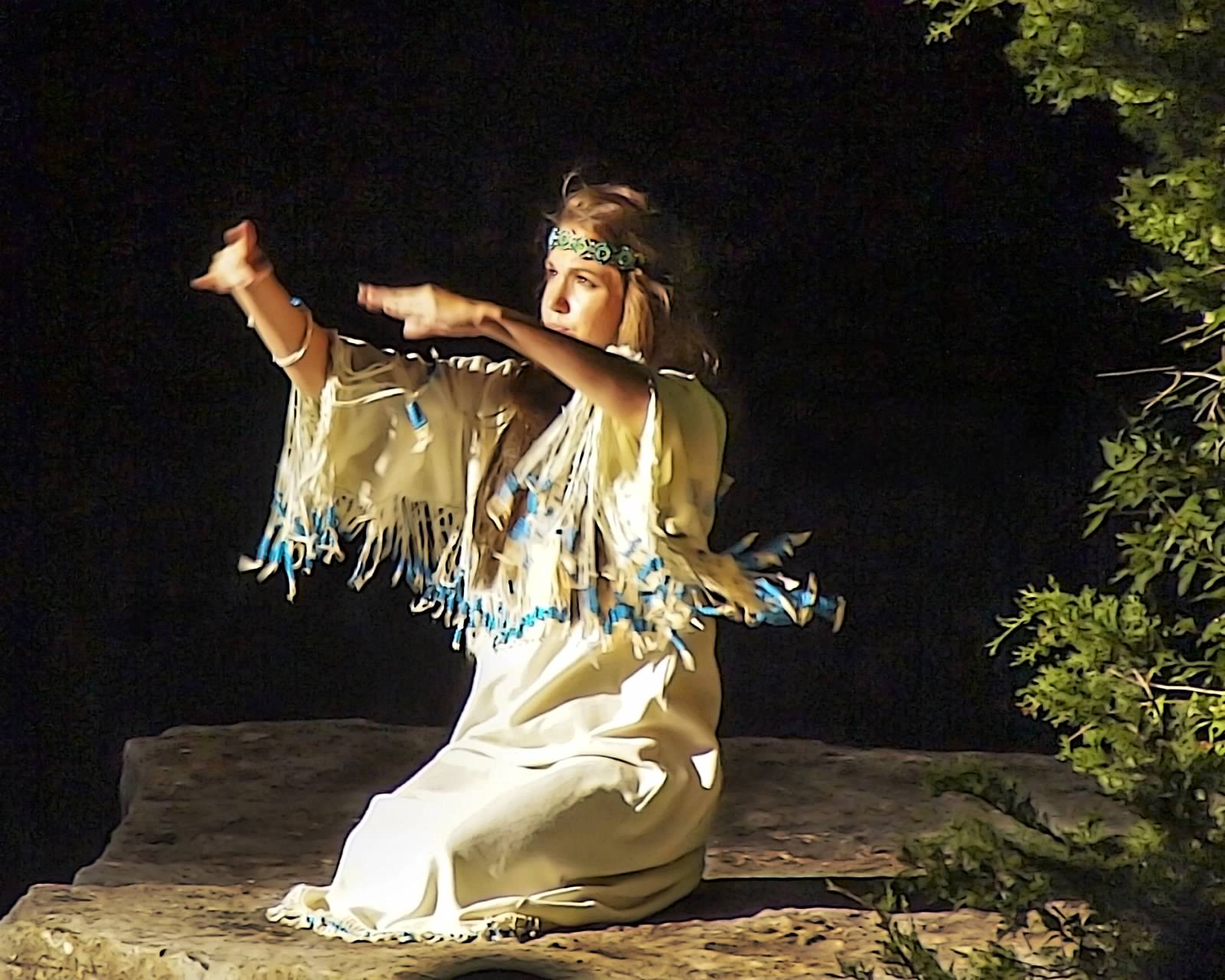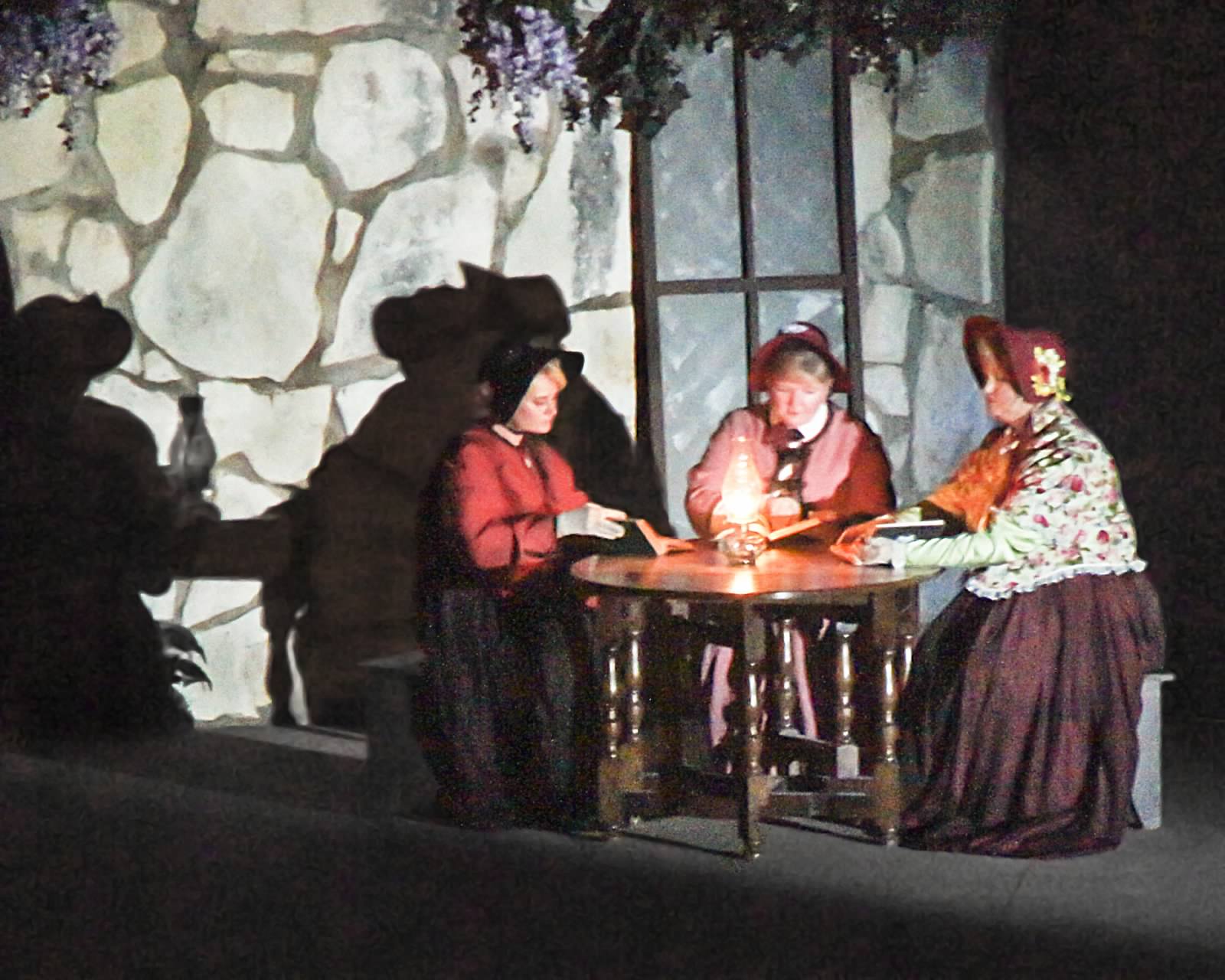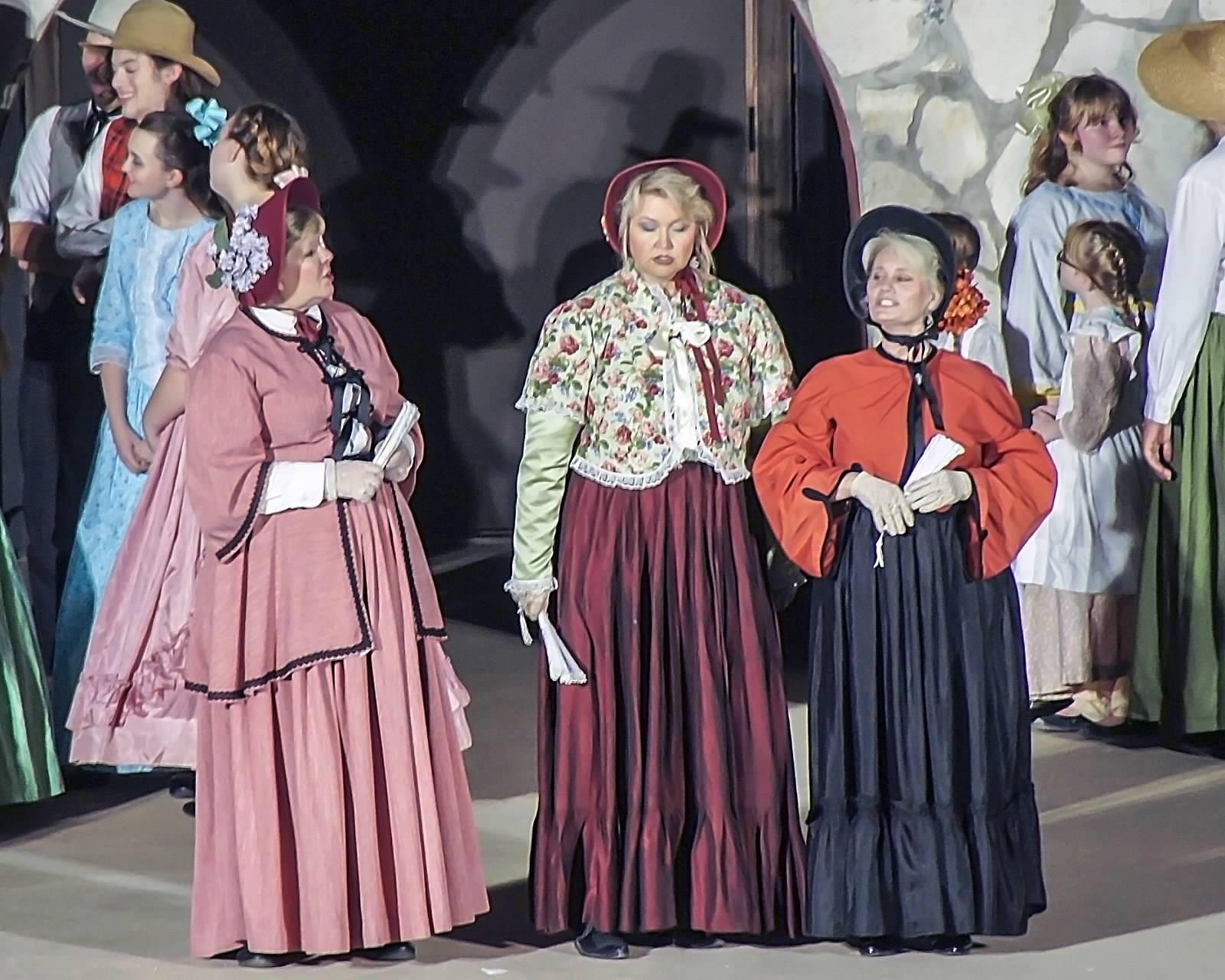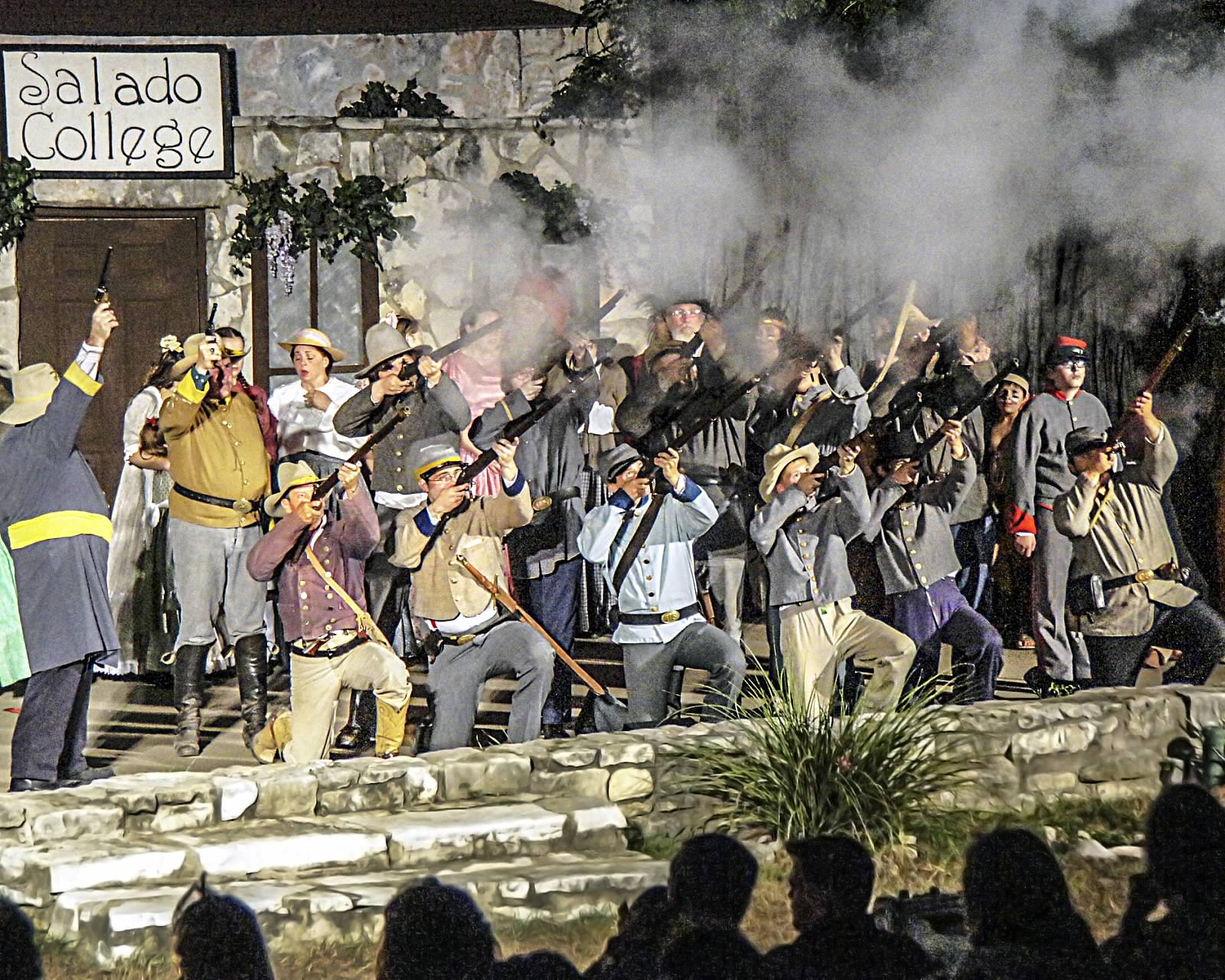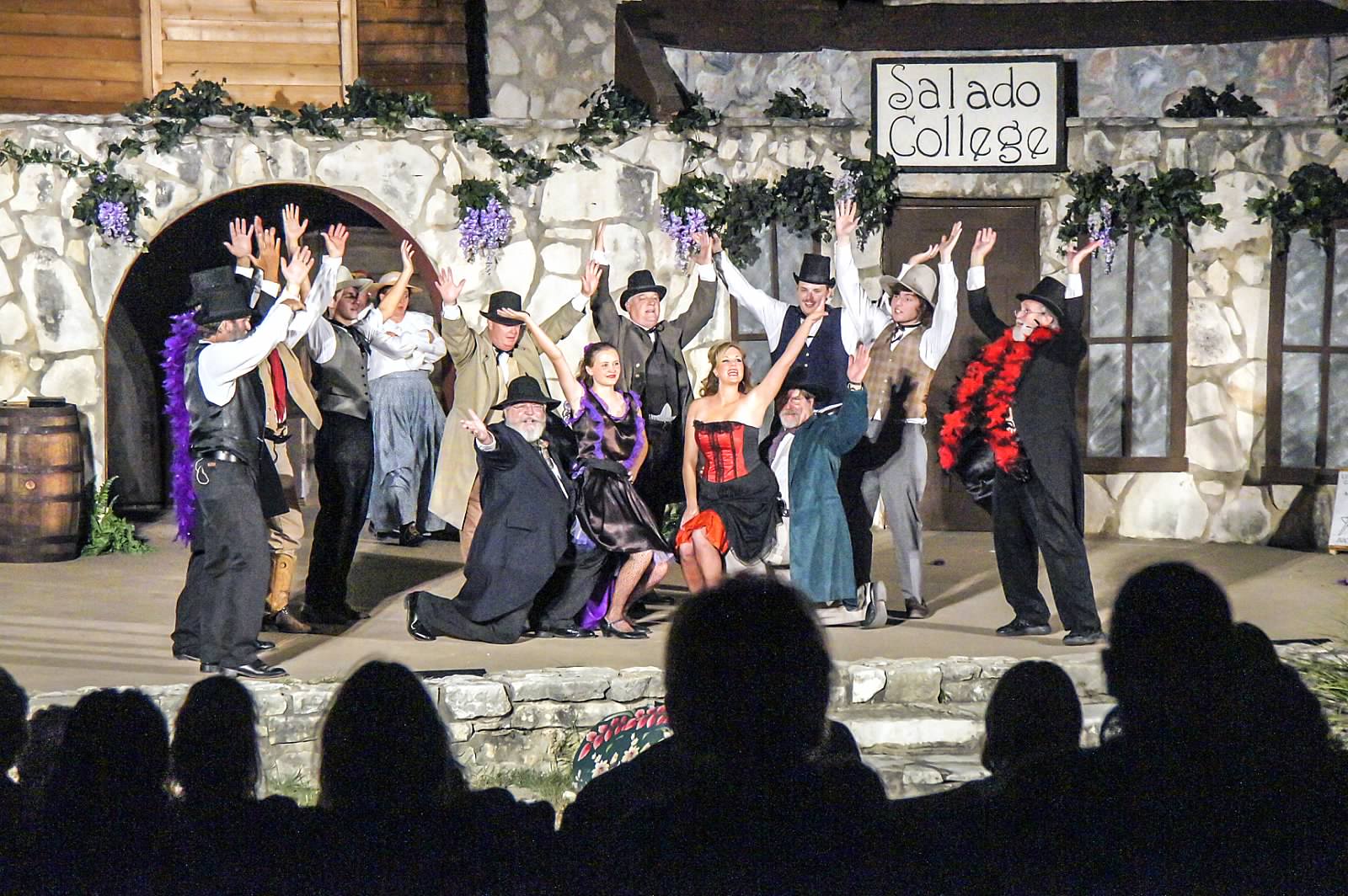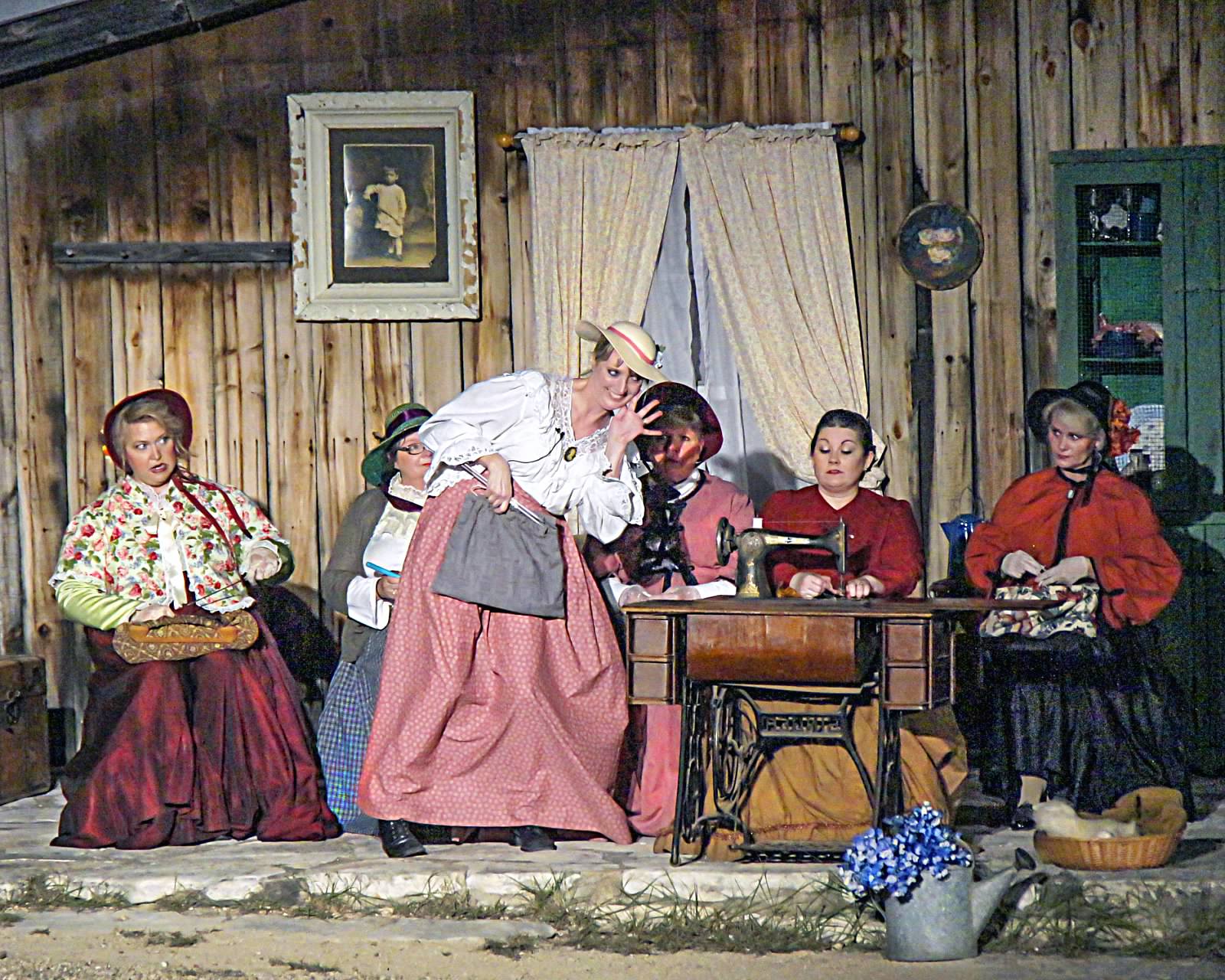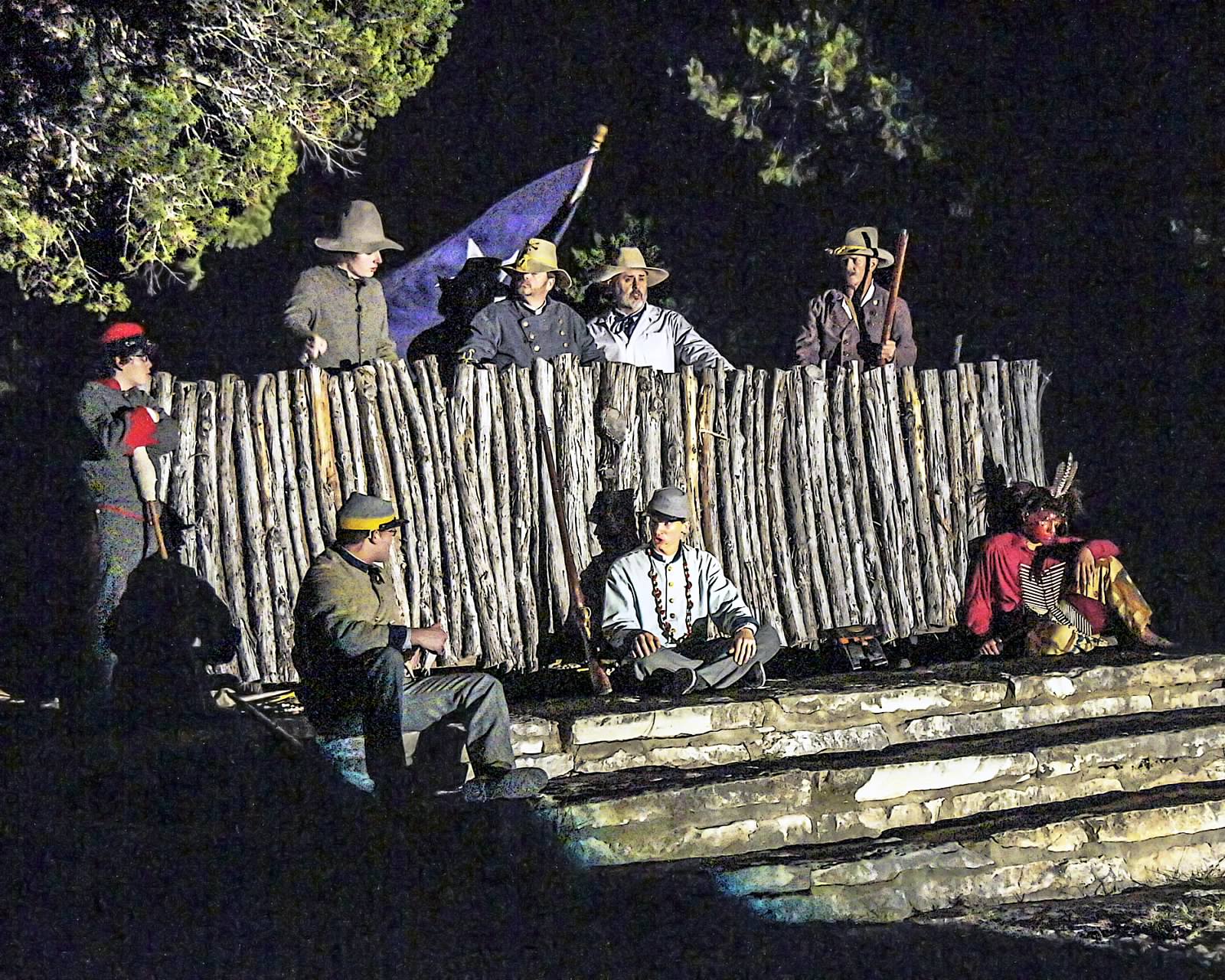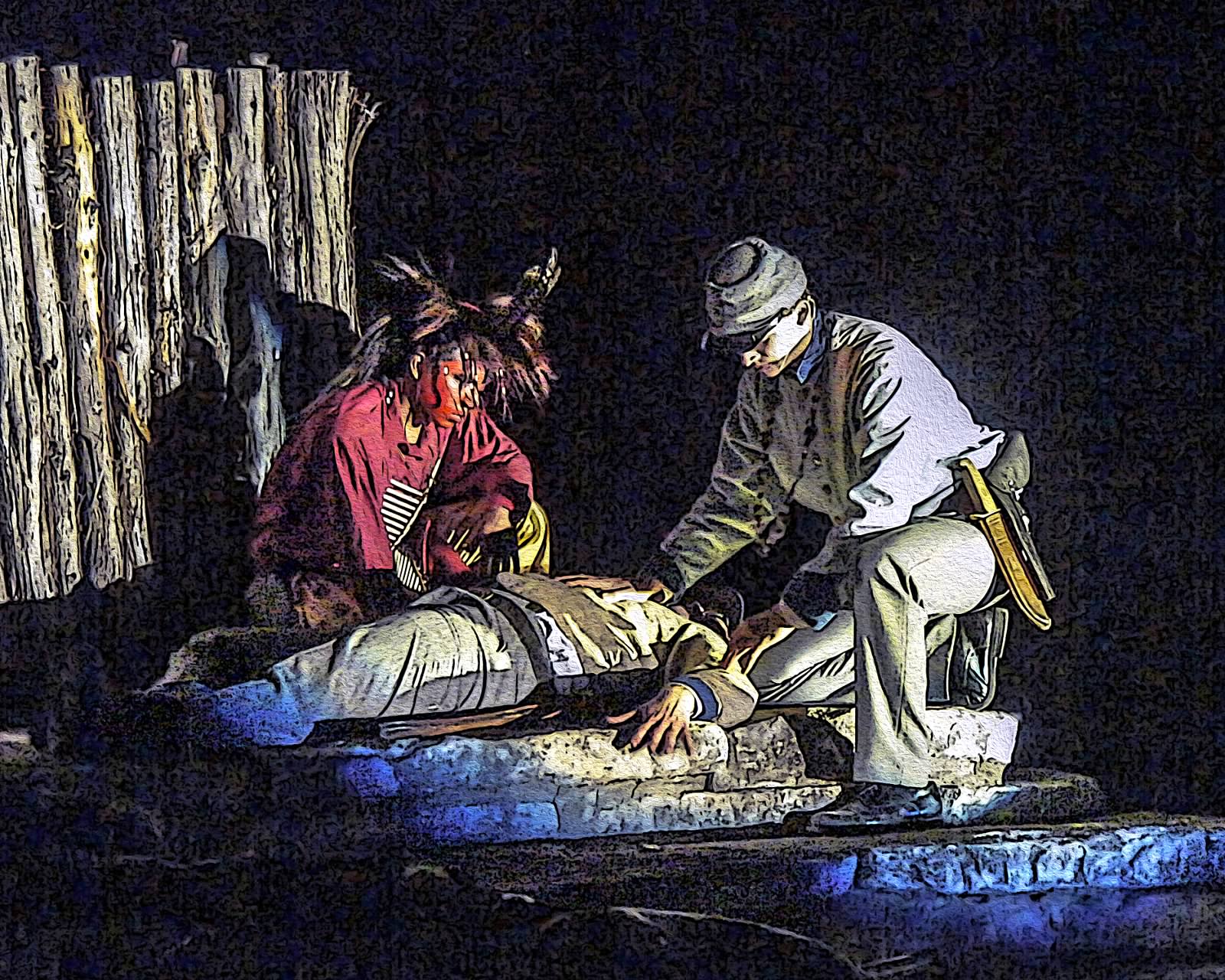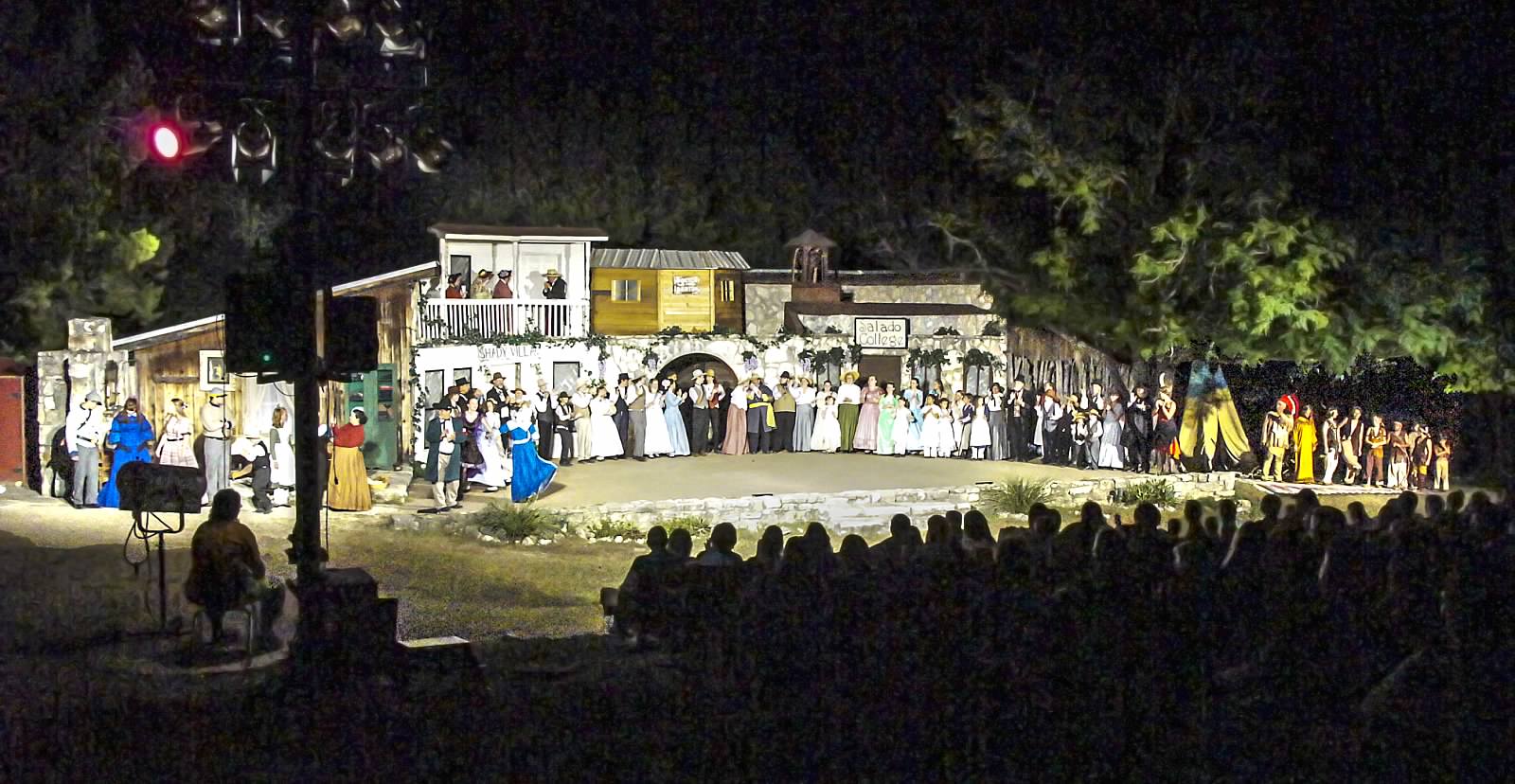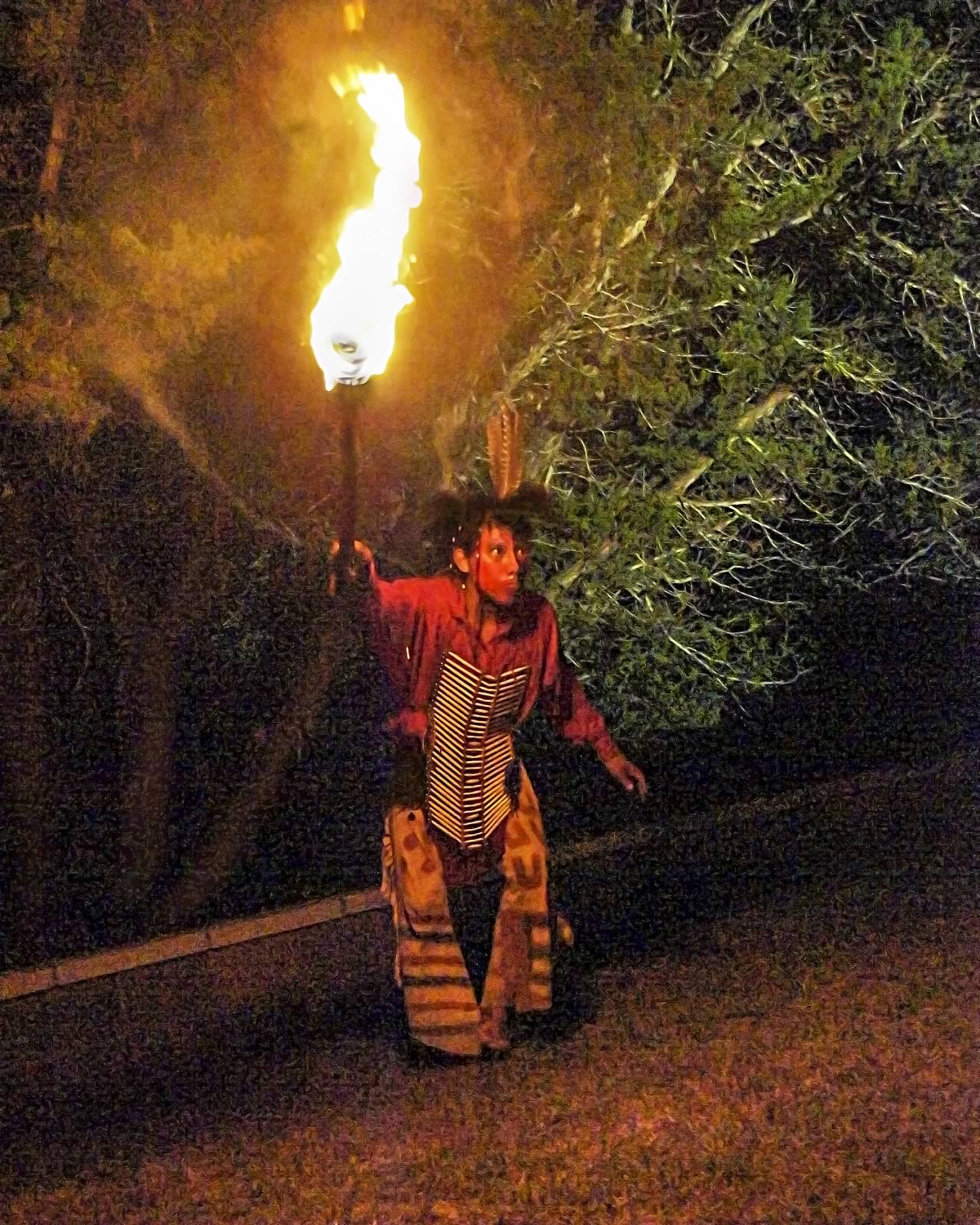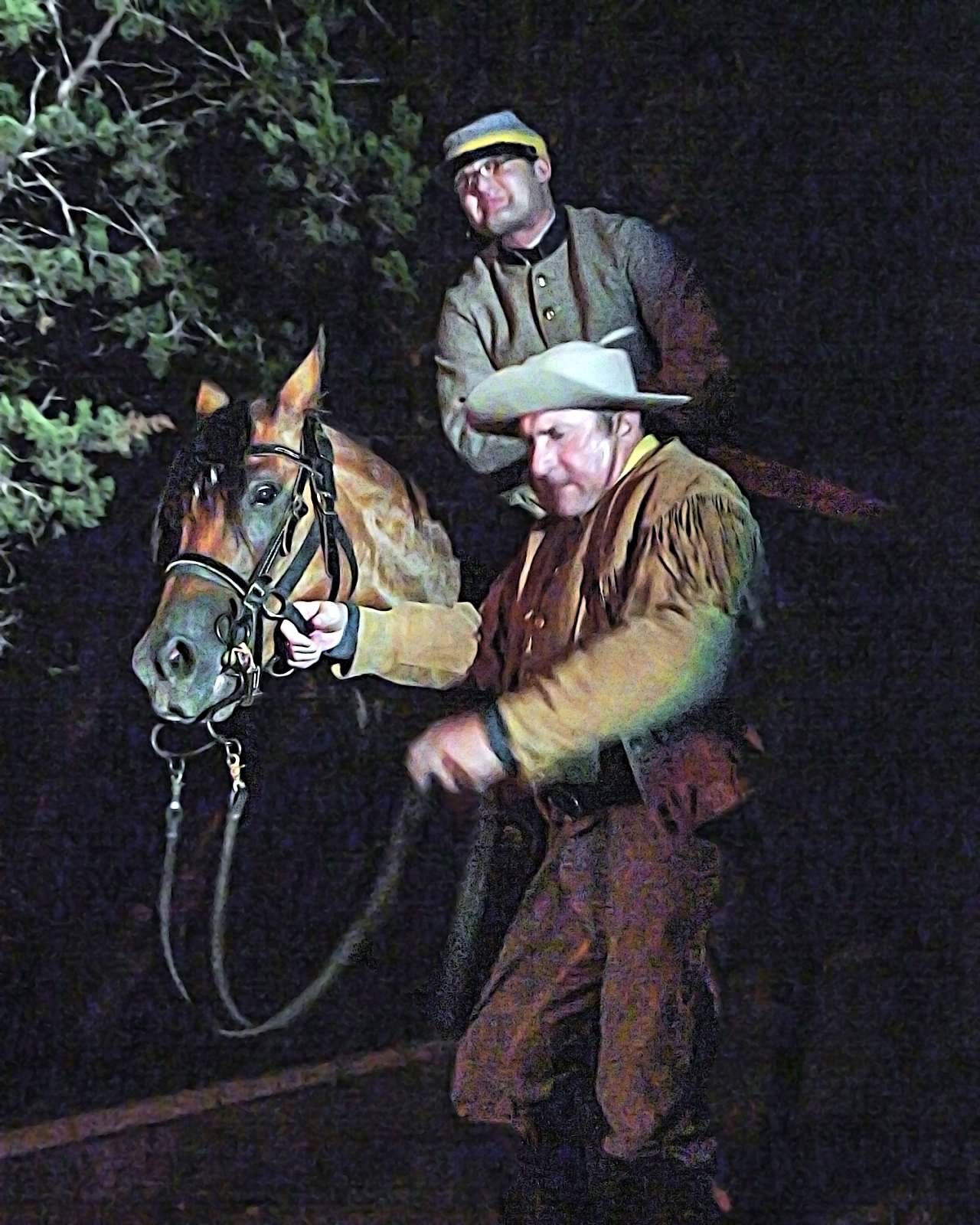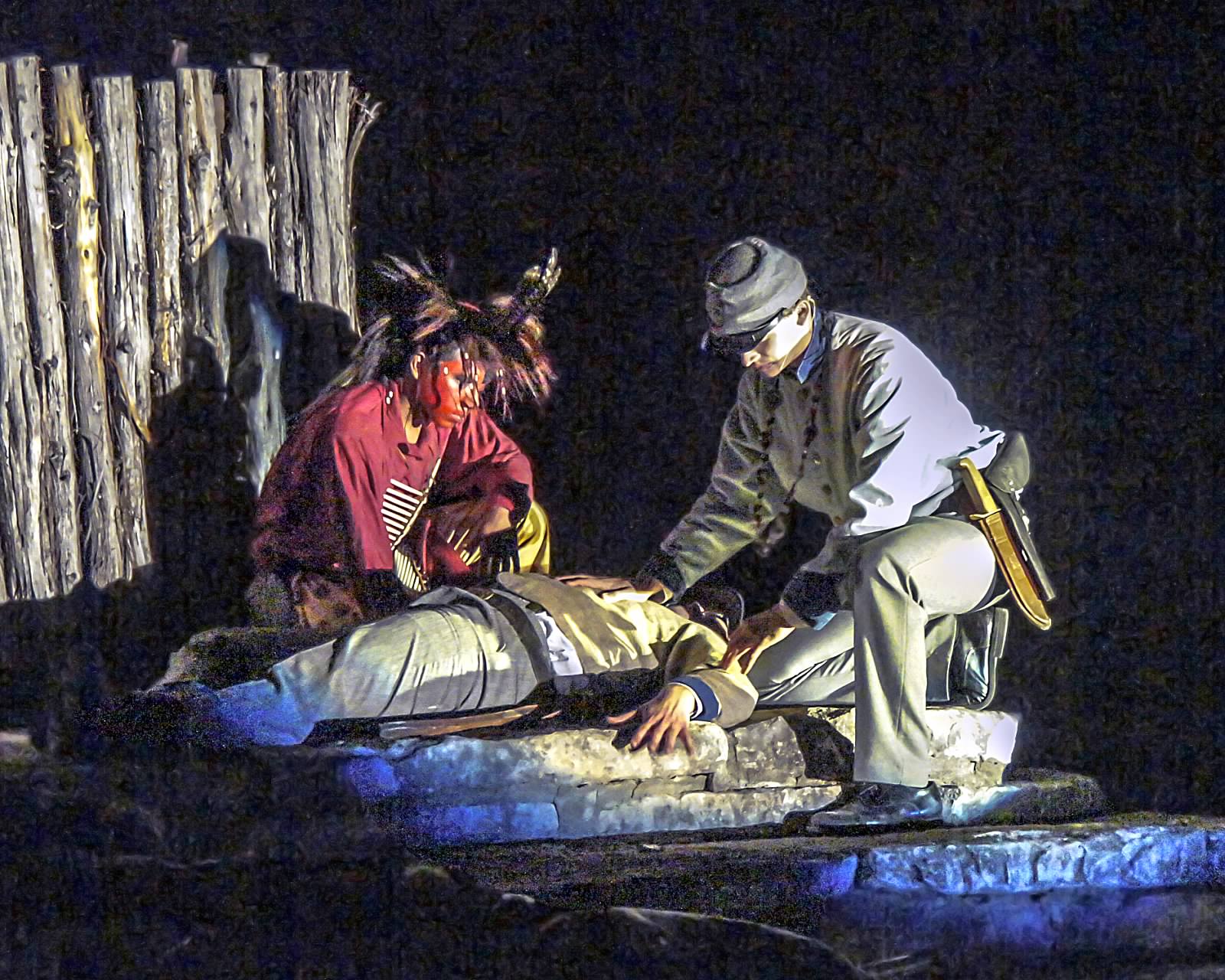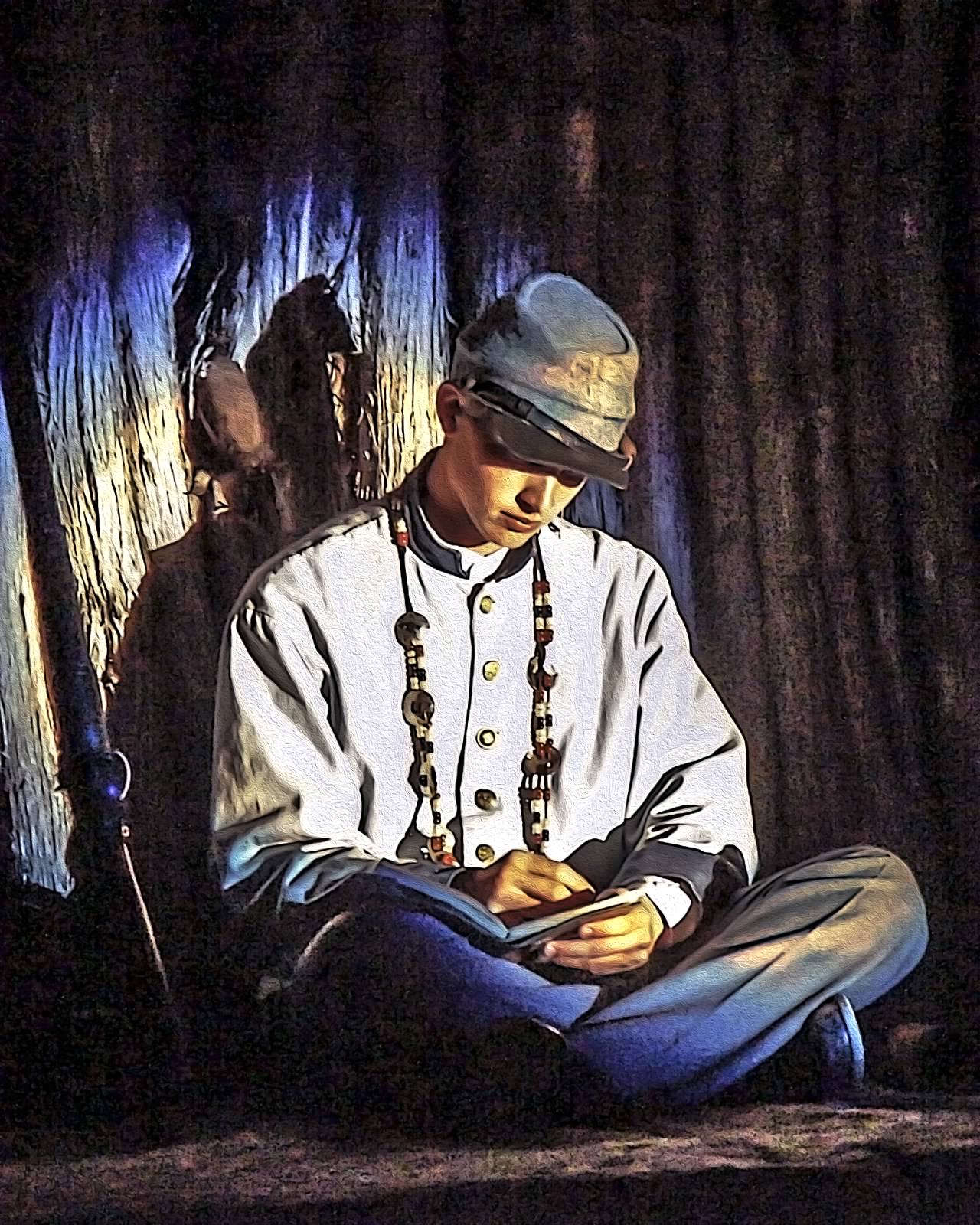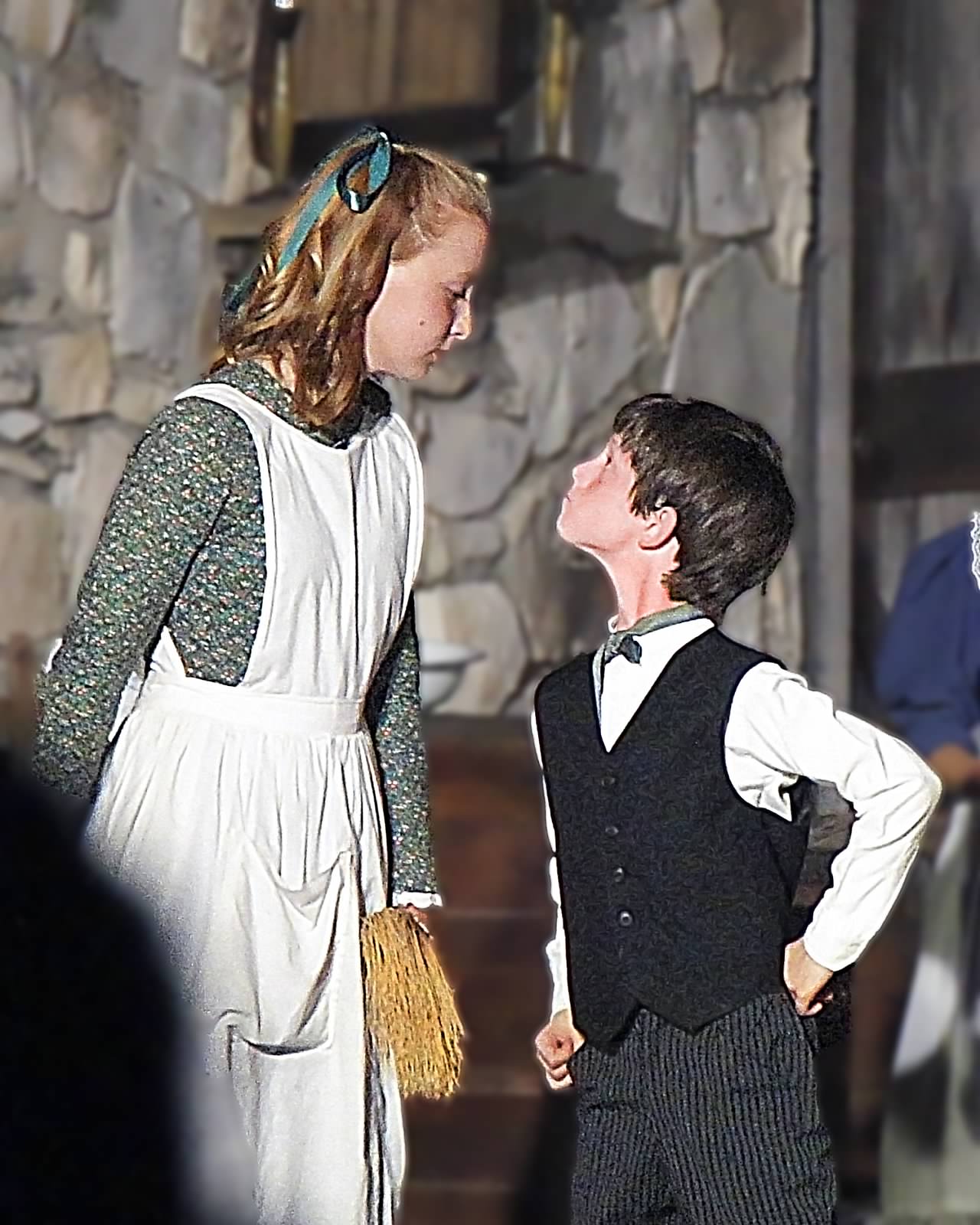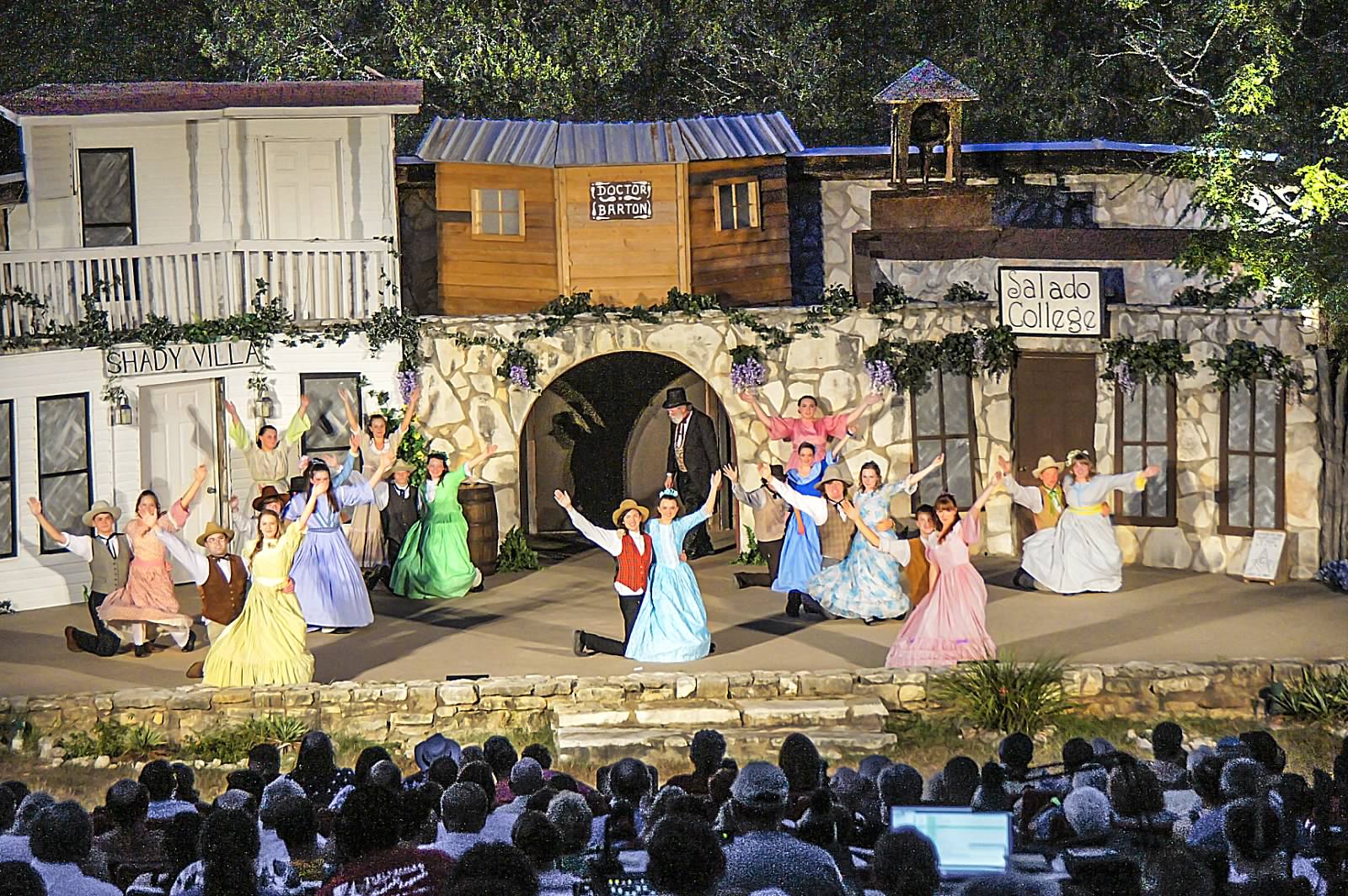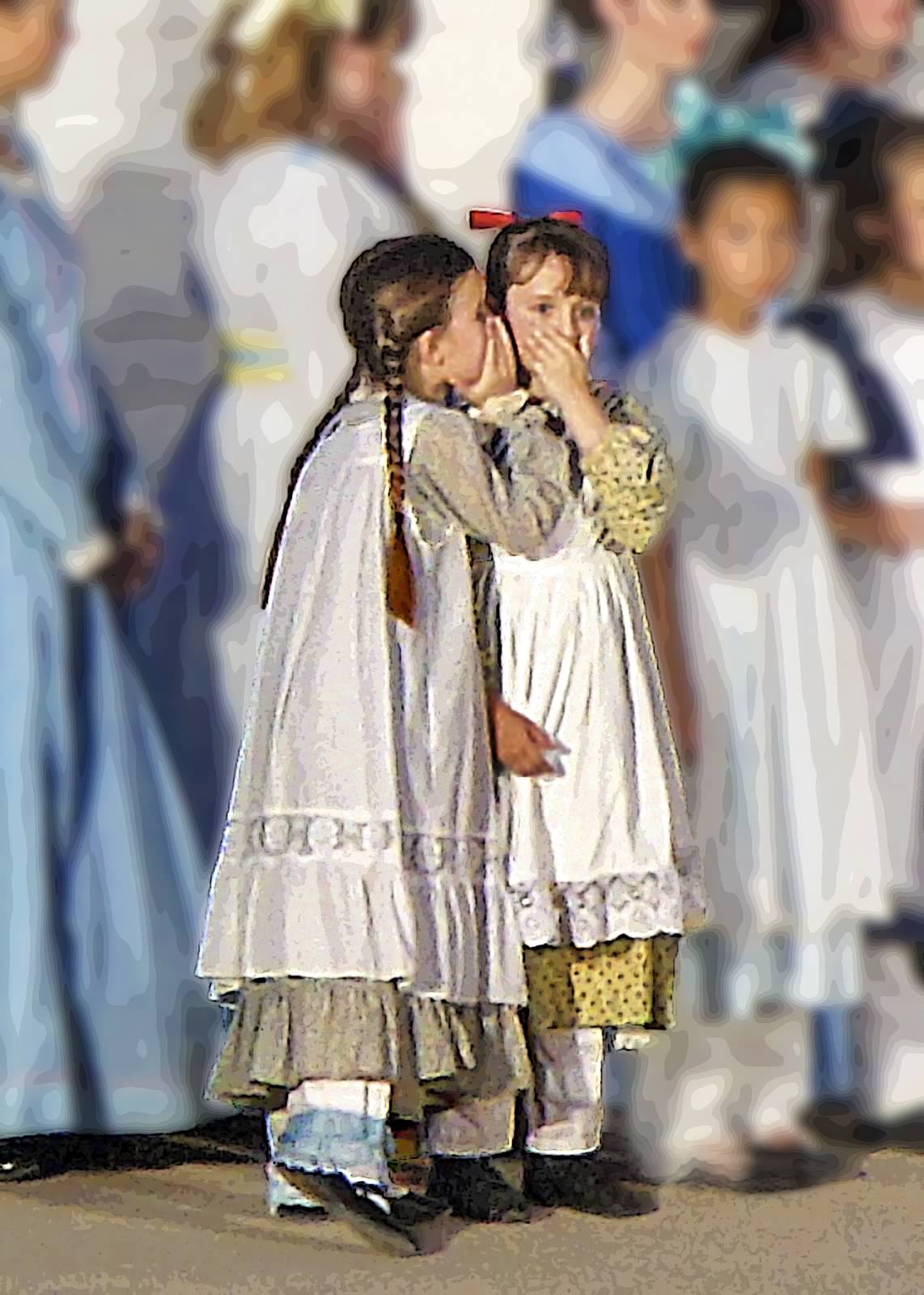 Photos by Nancy Shepperd