23rd Annual Denver Mills Golf Tournament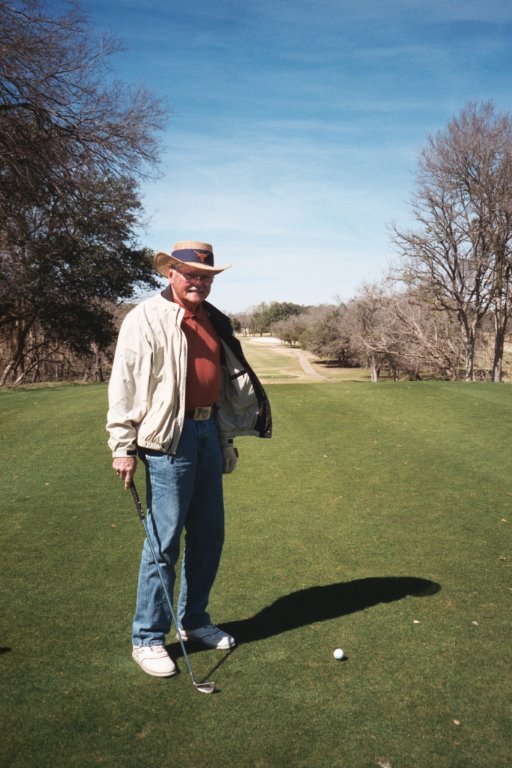 March 19 to Benefit Tablerock
The 23nd Annual Denver Mills Golf Tournament benefiting Tablerock Festival of Salado, Inc. will be Monday, March 13, at the Mill Creek Golf Course in Salado, Texas.
Since 1996, the tournament has raised $62,439.00 for Tablerock Festival of Salado, Inc., which provides performing arts, such as Salado Legends and A Christmas Carol to Central Texas residents and visitors. In 2015 the tournament raised $5,139.14 net, and helped Tablerock provide $12,550.00 in scholarships.
Registration is from 11:30 until 12:50 pm, with players moving to their assigned holes for a shotgun start at 1:00 pm. Prizes will be presented from 5:30 to 6:00 pm.
Prizes include: $10,000 split equally between Tablerock and the Hole-in-One Winner, $400 for the first place team, $200 for the second place team, and two tickets to the 2015 production of Salado Legends and dinner to each member of the third place team. Other prizes will be given for: Closest to the Pin, Straightest Drive and Longest Drive.
To register to play or become a sponsor, mail sponsor/player information and check payable to Tablerock, PO Box 312, Salado, TX 76571. For information contact tablerock1@aol.com. Sponsorships are $410 for Team and Hole Sponsor, $360 for a team of four players, $150 for a company banner, $100 for a Hole Sponsor, and $90 for an individual player. Tablerock is a 501c3 non-profit organization, and donations are tax deductible in accordance with IRS regulations.
For more information, visit www.tablerock.org or contact Golf Directors: Denver Mills at 254-947-9205, Letta Meinen at 254-947-8073, or Nancy Mills Mackey at 254-913-3890.